Laura Bellows -- Designer & Owner of JUL
Laura Bellows was trained as an anthropologist at the University of Virginia, earning her PhD in cultural anthropology in 2003 based on two years of field research in Bali, Indonesia. This research-adventure in Bali allowed her to develop relationships with the people and the culture that have led to her founding of JUL in 2007. Laura's son Julian, who has accompanied her on nearly all of her overseas travels and counts Bali as his second home, has designed for JUL in the past and is now working on designs that will become available through his new design business launching in October: www.ibbid.com. Ibbid will offer a hip and exciting range of garments, accessories, and other cool stuff for youth and adults.
Click here to see a website aimed at a lay audience for which Laura provided images and text aimed at making Balinese cultural life more accessible. This website was part of an exhibition of Balinese paintings and sculpture that Laura conceptualized and curated with Emeritus Professor Clark Cunningham at the Spurlock Museum during a Postdoctoral Fellowship at the University of Illinois at Urbana-Champaign.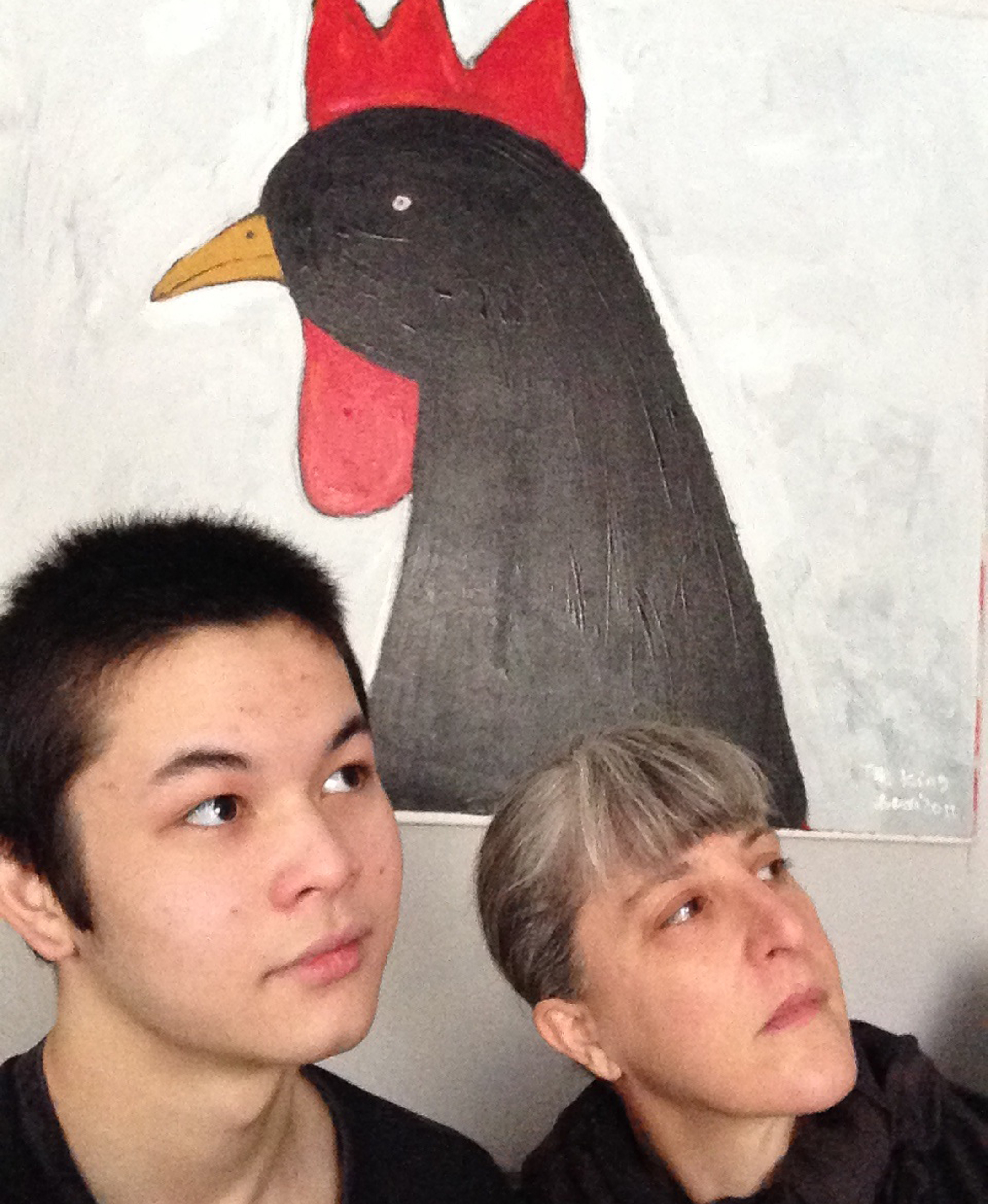 Pictured Above: Julian Bellows with Laura Bellows (2014)
Agus Astradhi--Designer and Co-Owner of JUL
Agus Astradhi was trained at the Arts University in Bali as a painter and designer. Upon graduation he created jewelry designs for the world famous Balinese jewelry company Suarti. He worked as a free-lance jewelry designer and graphic artist before joining JUL in 2007. Agus is pictured below in the famous Hindu-Buddhist temple Borobudur on the Indonesian island of Java. This picture of Agus and Julian was taken during a trip the three of us took to Java and Sumatra in 2011 to look for inspiration for new work and for new artisans to create new designs for JUL.
Pictured Above: Agus Astradhi with Julian Bellows (2011)
Nora Bellows--Owner of Noni
Laura has been collaborating with her twin, Nora, since 2007 on Noni bag designs that take leather handles. Nora creates the bag pattern, available through her company Noni (www.nonipatterns.com), while Laura develops leather handles that finish the bag.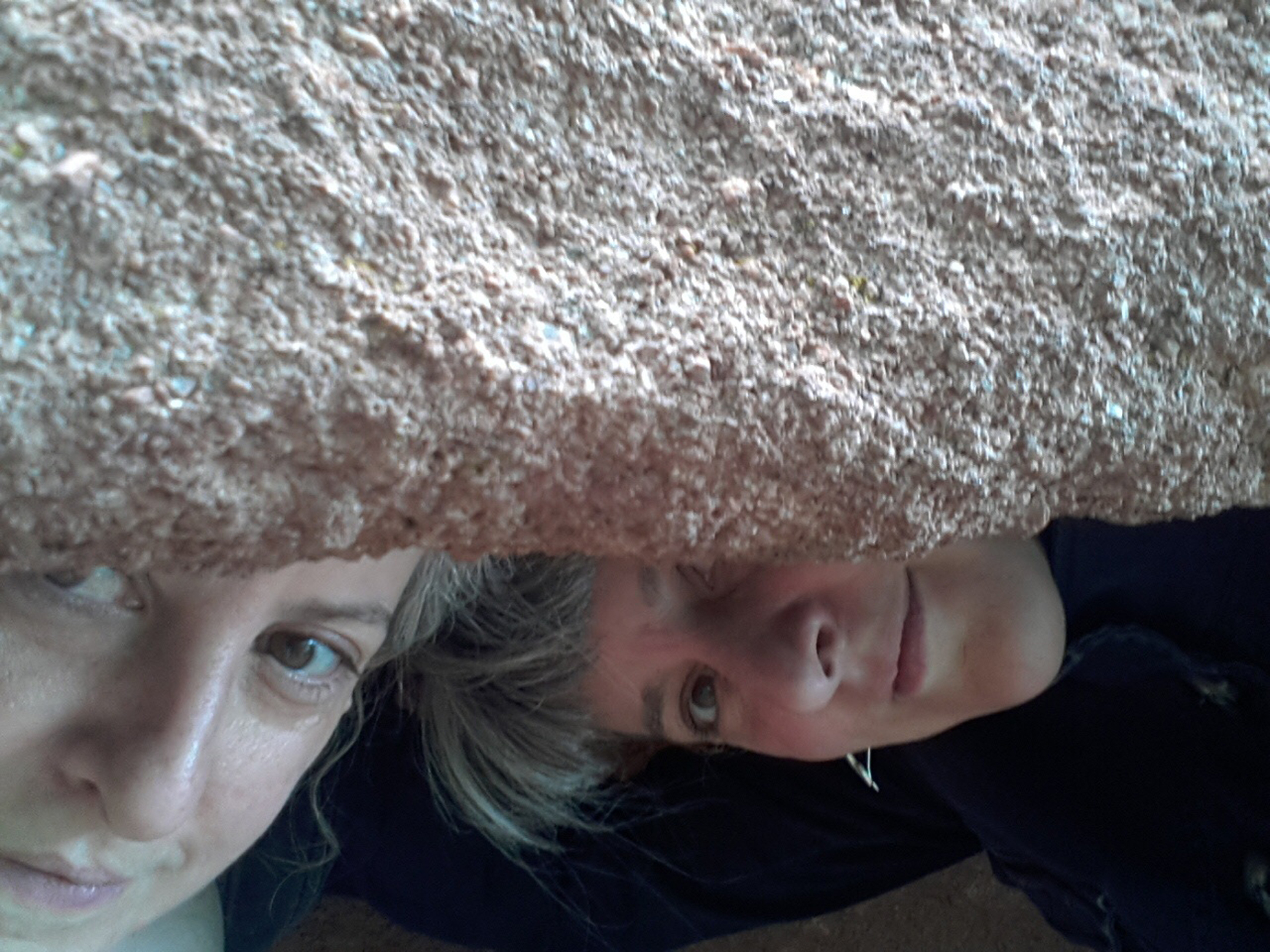 Pictured Above: Nora (left) and Laura (right) on a trip to Red Rocks, Colorado (2014)
Artisans in Indonesia
We work with skilled metal and wood-workers in Indonesia. We give them our custom designs for execution and then work closely and collaboratively to develop these pieces into JUL products. The artisans we work with establish their own prices for each piece we contract with them to make. We do not try to bargain their prices lower. Instead, we week to foster a relationship of mutual respect in which our artisans know we value their work and they are able to earn a living wage to support their families. In return, they strive to make the best possible product for us. We have worked with many of our artisans for over 7 years, since JUL launched.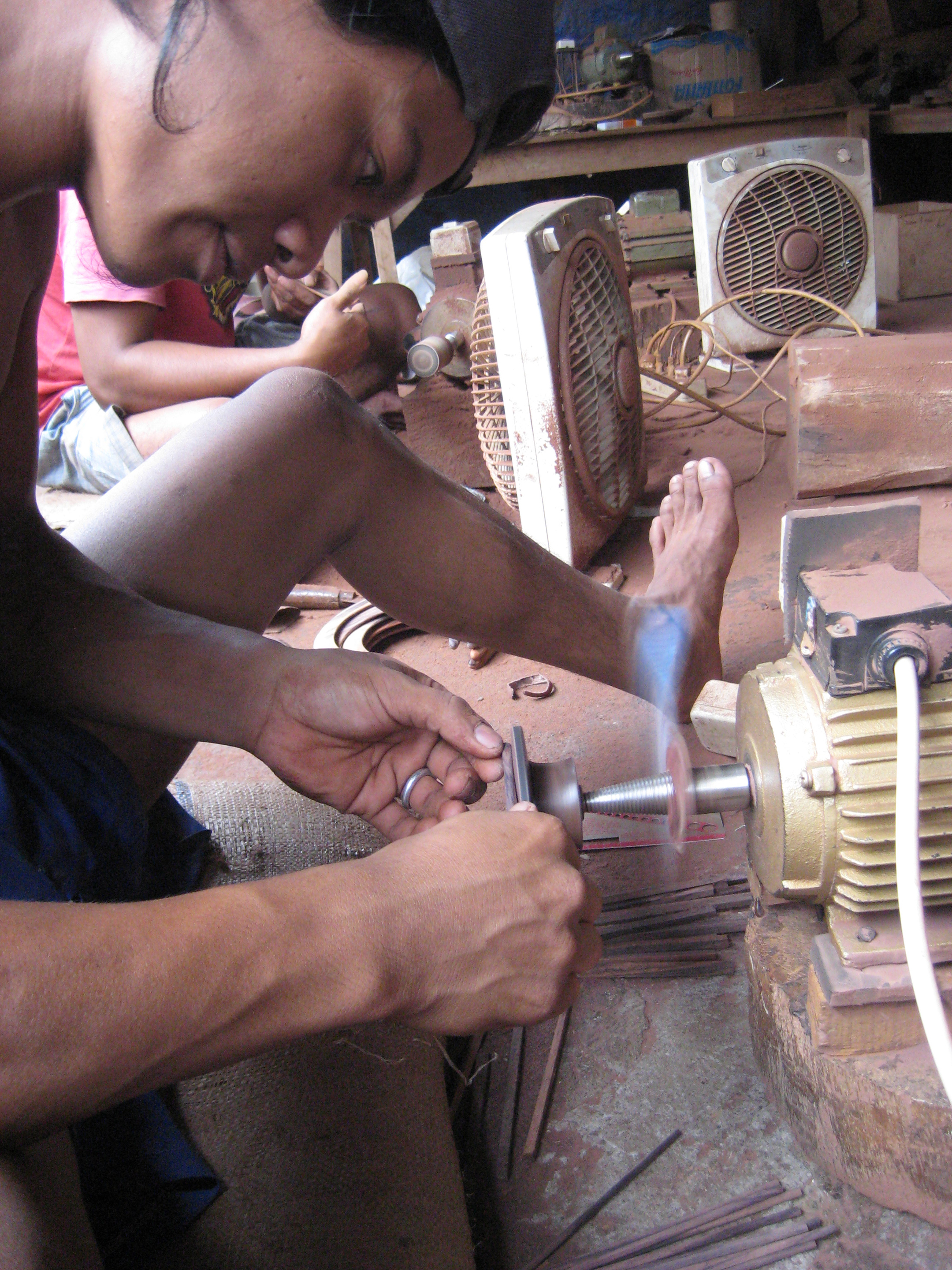 Pictured above: Wood working studio. (2008)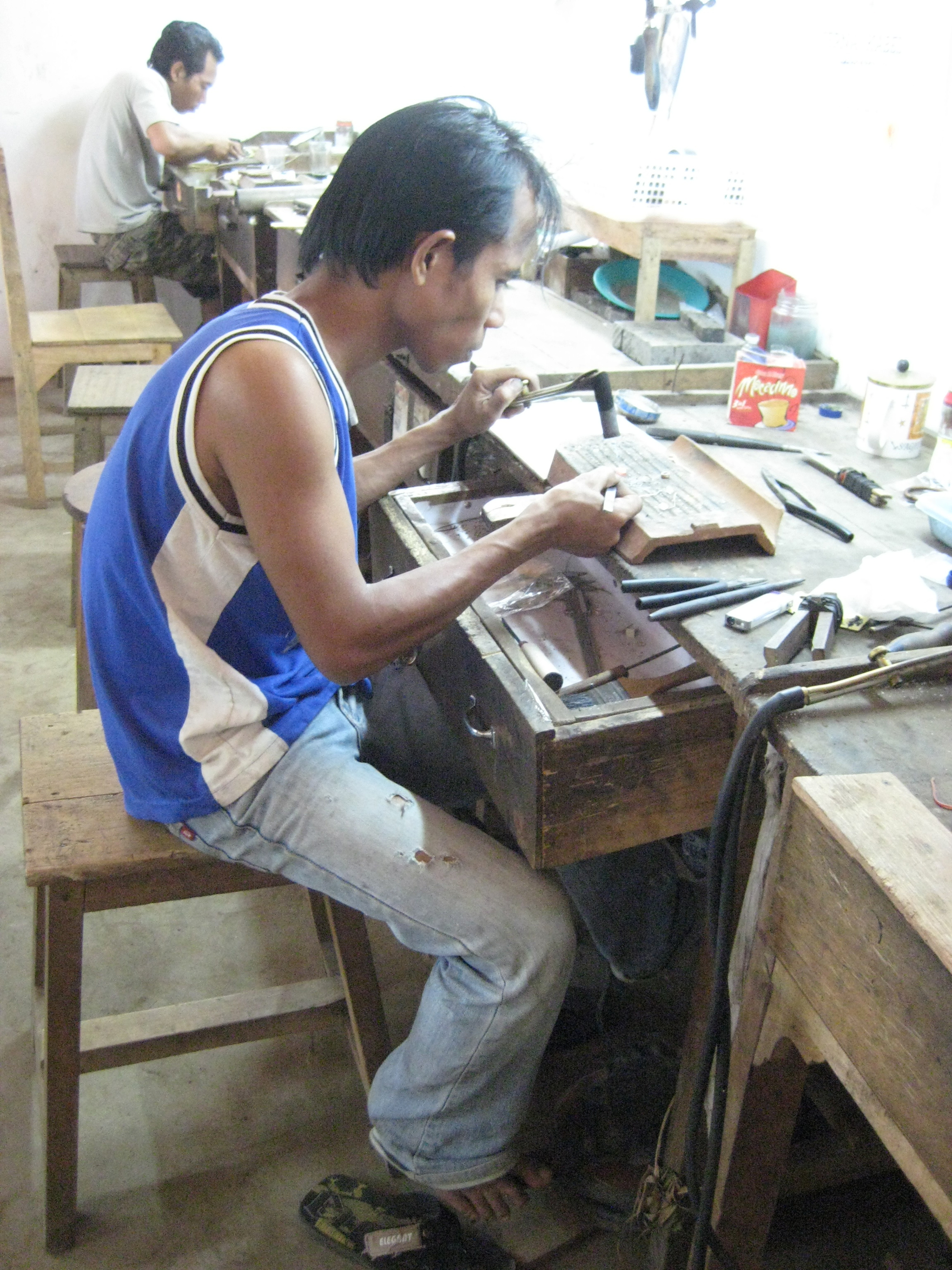 Pictured above: Metal working studio (2008) -- artisans use torches on top of clay roof tiles in a well-lit workshop to create JUL design in precious and non-precious metals.
Save
Save