Enter to Win this Espresso Forager Market Bag
JUL is conducting a drawing for this beautiful market bag, the espresso leather of which is marked with a unique brand in the leather.
There is only one like this because of the markings on the front of the bag and because this is the last Forager Market bag I have in espresso. My supplier has an unstable inventory in this particular leather so it's unclear whether I will be able to get it again. What I have recently been able to obtain in a limited quantity is a fabulous honey color but they are currently out of the rich chocolaty brown pictured here.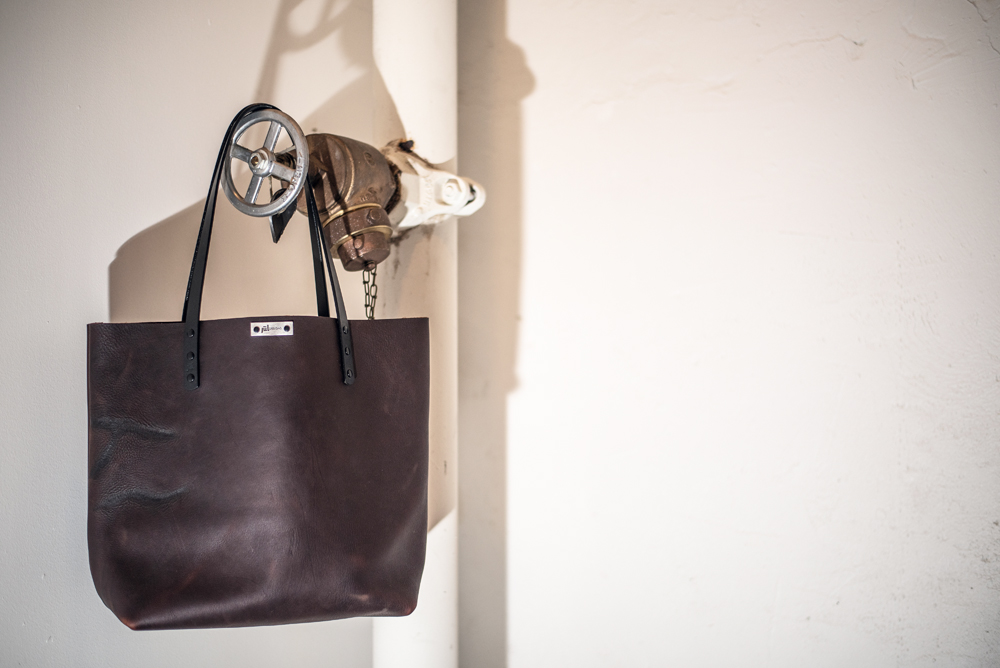 We are also trying to extend our reach and to do this we have a goal of getting 1,000 likes on our Facebook page, at which point we will hold our drawing which will be awarded to one of the entrants.
Here are the rules for entry into the drawing:
1. LIKE us on Facebook
2. SHARE our post about the drawing
3. COMMENT and tell us what you would use the Forager Market Bag. Be imaginative. You can make up a story. Even if you plan to put your knitting projects in it, tell us what is the most exotic place you have ever knitted or hope to knit! Let's hear some wonderful tales of adventure and find out what interesting and unusual objects you might secret away in the Forager Market bag.
4. SIGN UP so we know you have entered our drawing. This adds you to our email list. If you are already on our list, sign up anyway so we know you are interested in the bag. If you have already liked us, please Share and Comment and Sign Up.
Below is a close-up of the brand, which is on the left side of the front of the bag but is not very visible on the image above. It's fairly subtle and is part of what makes this bag so interesting.
Retail value of the bag is $200.